Mark Day - Head Professional
Right Images:
Content Text Area:
Professional Bio
Mark was awarded Fellow status of the PGA in 2010 and was appointed England Golf Girls Lead Coach in 2015. He has completed a Post Graduate Diploma on Player Capital & the Role of the Coach and is currently undertaking an MSc Degree in Sport Coaching at the University of Birmingham. Mark is a qualified level 4 coach, has also completed the Performance Development Systems certification and holds a Diploma in Sports Psychology. This allows him to apply an inter-disciplinary approach to coaching with the outcome of helping golfers of all ages and abilities to enhance their enjoyment of the game through improved performance. Mark was appointed Hertfordshire County Coaching Coordinator in 2010 and also leads the Hertfordshire Boys program for the Union. His work at County level was rewarded in 2014 by England Golf with an Outstanding Achievement award.
Mark's aims are to improve the performance of his students through designing and implementing individualised plans that are applied using a variety of strategies, communication and coaching styles covering all areas of game development.
Mark also offers the followng services using the GC2 & HMT Launch Monitor...
Club Fitting
It is so important that your clubs fit with and enhance your impact and ball flight conditions in order to repeat solid shots. Using Foresight's state of the art GC2 launch monitor takes the guess work out of club fitting. Using GC2 and HMT (Head Measuring Technology), the data captured from each shot provides all the evidence required to make an informed decision when it comes to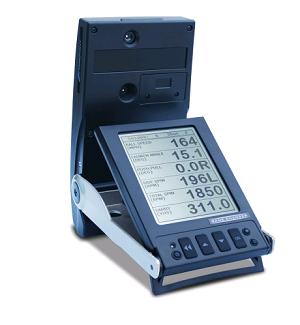 changing your equipment.
Club Gapping
Do you know how far you carry a 3 iron, 7 iron or pitching wedge? Do you know if there are any significant gaps between the clubs in your current set make up? Would a "loft system" help you to perform better when playing the course? These questions and many others can all be answered using Foresight GC2 and provide you with a clear understanding of what makes up your best set of clubs from a loft and iron spacing perspective.
Call 07958 003 756 to book a session with Mark
Tags: